Filming in Southwest Montana
Southwest Montana is a unique film destination that offers a wide variety of landscapes, venues and friendly communities. We are excited to introduce you to a region that we love. Nestled between two of America's most beautiful national parks, Yellowstone and Glacier, Southwest Montana is home to those wide-open spaces that Big Sky Country is known for. Our region was settled by the Native American people, the landscape was explored by the Lewis & Clark Expedition in 1805, as the gold rush of the 19th century swept through the west thousands of miners moved to the area and homesteaders settled in the area as they pushed west.
We look forward to welcoming you to Southwest Montana!
Where is Southwest Montana?
Southwest Montana is located between Glacier National Park to the north and Yellowstone National Park to the south. The region is also nestled between Bozeman to the east and Missoula to the west. Our largest communities are Butte, Helena, Anaconda, and Dillon, but the region extends over nine counties and is home to nearly 60 towns. This region of Montana is best known for our 19th century ghost towns but there is plenty of agricultural history to delve into as well. The scenery is unbeatable with the forests and wilderness areas, and the lakes and rivers. I-90 and I-15 run directly through the region and we have two local airports: Bert Mooney Airport in Butte and Helena Regional Airport in Helena. Missoula International Airport and the Bozeman Yellowstone International Airport are also within easy driving distance to Southwest Montana.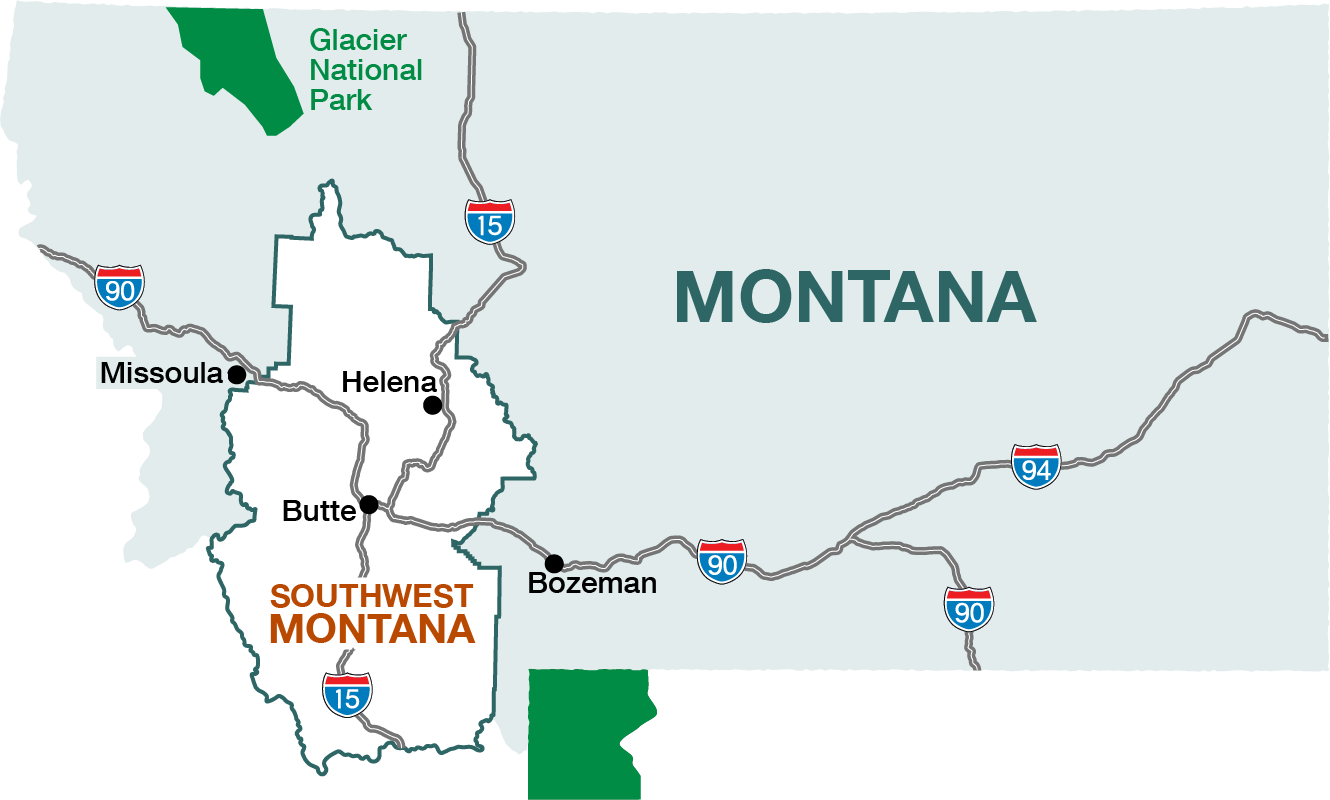 Benefits
• Unique Locations • Film Friendly Communities • Low Cost of Living • Inexpensive Filming Costs •
Montana Film
Community of the Year
Butte
Butte was named the Montana Film Friendly Community of the year based on their excitement, assistance and support of film production projects filmed in their community.